Mellanox ConnectX®-6 VPI Adapter
Single-Port Adapter Card supporting 200Gb/s with Virtual Protocol Interconnect
ConnectX-Virtual Protocol Interconnect® (VPI) is a groundbreaking addition to the Mellanox ConnectX
series of industry-leading adapter cards. Providing up to two ports of 200Gb/s for InfiniBand and Ethernet
connectivity, sub-600ns latency and 215 million messages per second, ConnectX-6 VPI enables the
highest performance and most flexible solution aimed at meeting the continually growing demands of
data center applications.
In addition to all the existing innovative features of past versions, ConnectX-6 offers a number of
enhancements to further improve performance and scalability.
ConnectX-6 VPI supports up to HDR, HDR100, EDR, FDR, QDR, DDR and SDR InfiniBand speeds as well as up to 200, 100, 50, 40, 25, and 10Gb/s Ethernet speeds.
Industry-leading throughput, low CPU utilization and high message rate
Highest performance and most intelligent fabric for compute and storage infrastructures
Cutting-edge performance in virtualized networks including Network Function Virtualization (NFV)
Mellanox Host Chaining technology for economical rack design
Smart interconnect for x86, Power, Arm, GPU and FPGA-based compute and storage platforms
Flexible programmable pipeline for new network flows
Cutting-edge performance in virtualized networks, e.g., NFV
Efficient service chaining enablement
Increased I/O consolidation efficiencies, reducing data center costs & complexity
Up to 200Gb/s connectivity per port
Max bandwidth of 200Gb/s
Up to 215 million messages/sec
Sub 0.6usec latency
Block-level XTS-AES mode hardware encryption
FIPS capable
Advanced storage capabilities including block-level encryption and checksum offloads
Supports both 50G SerDes (PAM4) and 25 SerDes (NRZ)-based ports
Best-in-class packing with nsubnanosecond accuracy
PCIe Gen3 and PCIe Gen4 support
RoHS-compliant
ODCC-compatible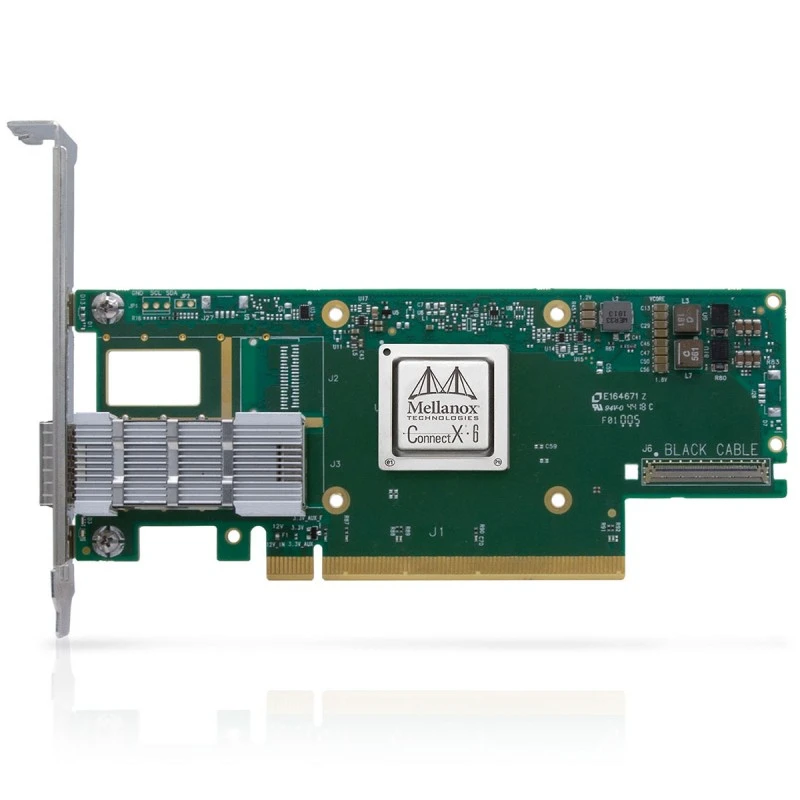 Specification
Physical
Adapter Card Size: 6.6 in. x 2.71 in. (167.65mm x 68.90mm)
Connector: Single QSFP56 InfiniBand and Ethernet (copper and optical)
Protocol Support
InfiniBand: IBTA v1.4
Auto-Negotiation: 1X/2X/4X SDR (2.5Gb/s per lane), DDR (5Gb/s per lane), QDR (10Gb/s per lane), FDR10 (10.3125Gb/s per lane), FDR (14.0625Gb/s per lane), EDR (25Gb/s per lane) port, HDR100 (2 lane x 50Gb/s per lane) port
Ethernet: 100GBASE-CR4, 100GBASE-KR4, 100GBASE-SR4, 50GBASE-R2, 50GBASE-R4, 40GBASE-CR4, 40GBASE-KR4, 40GBASE-SR4, 40GBASE-LR4, 40GBASE-ER4, 40GBASE-R2, 25GBASE-R, 20GBASE-KR2, 10GBASE-LR,10GBASE-ER, 10GBASE-CX4, 10GBASE-CR, 10GBASE-KR, SGMII, 1000BASE-CX, 1000BASE-KX, 10GBASE-SR
Data Rate
InfiniBand
SDR/DDR/QDR/FDR/EDR/HDR100
Ethernet
1/10/25/40/50/100 Gb/s
Gen3/4: SERDES @ 8.0GT/s/16GT/s, x16 lanes, Socket Direct (2.0 and 1.1 compatible)
Adapter Card Power
Voltage: 12V, 3.3VAUX
Power
Cable
Typical Powerb
Passive Cables
19.4W
Maximum Power
Please refer to ConnectX-6 VPI Power Specifications (requires NVONline login credentials)
Voltage: 3.3Aux
Maximum current: 100mA
Maximum power available through QSFP56 port: 5W
Environmental
Temperature
Operational
0°C to 55°C
Non-operational
-40°C to 70°C
Humidity: 90% relative humidityc
Airflow (LFM) /
Cable Type
Airflow Direction
Ambient Temperature
Heatsink to Port
Port to Heatsink
Passive Cables
300 / 55°C
200 / 35°C
NVIDIA Active 2.75W Cables
300 / 55°C
200 / 35°C
Regulatory
Safety: CB / cTUVus / CE
EMC: CE / FCC / VCCI / ICES / RCM / KC
RoHS: RoHS Compliant
Packing Information
NVIDIA Mellanox MCX653105A-HDAT-SP is sealed in NVIDIA original box. We will also pack MCX653105A-HDAT-SP with the second box before shipping.
Shipment
Our products will be sent via FedEx,DHL,TNT,UPS,EMS,and so on.but the buyer is responsible for
customs clearance and pay tariff when the product arrived destination country.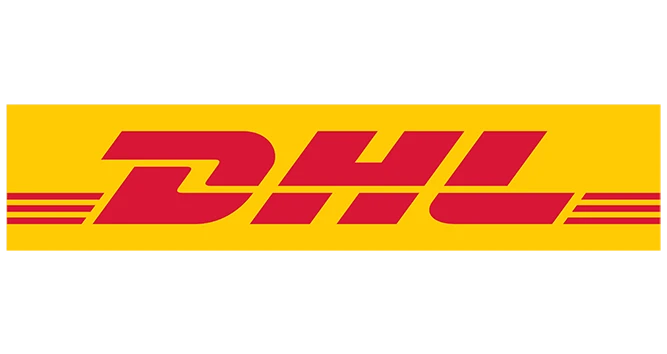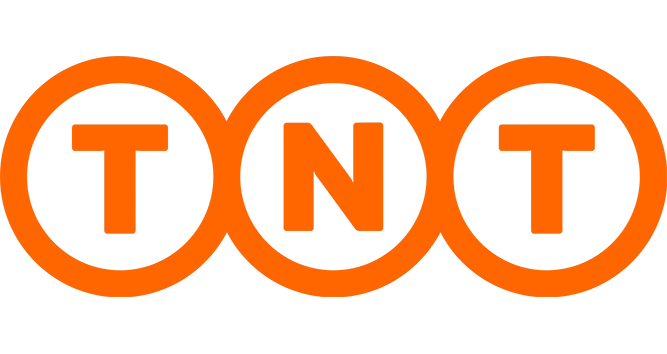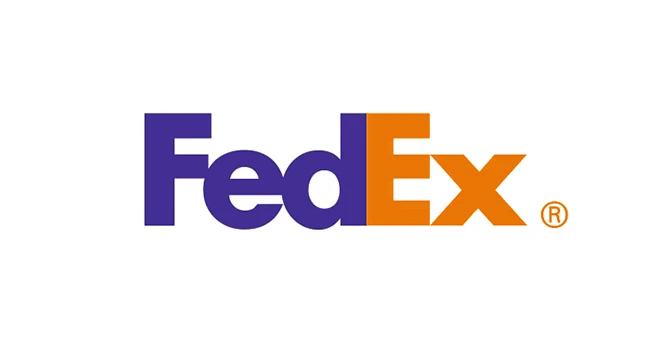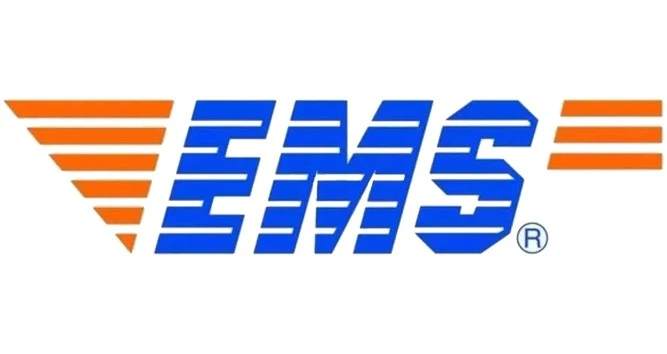 Payment Method
T/T,Western Union, HSBC and Money Gram will be accepted.Faster payment will help you to get the items earlier.